Trustworthy donors make Felm's work possible
Among our oldest financiers are the Evangelical Lutheran Church of Finland and its parishes. Christian organisations and private donors are significant contributors. The Ministry for Foreign Affairs of Finland provides substantial support for our development cooperation program and our work for peace and reconciliation as well as advocacy.
To strenghten our work, we are actively searching for new funding from institutions, trust funds and private donors as well as new openings for corporate collaboration. For more information, please contact our manager for international finance given below or visit our private donation webpage.
Manager, International Finance
Valtteri Tuppuainen
valtteri.tuppurainen (at) felm.org
---
Finance 2021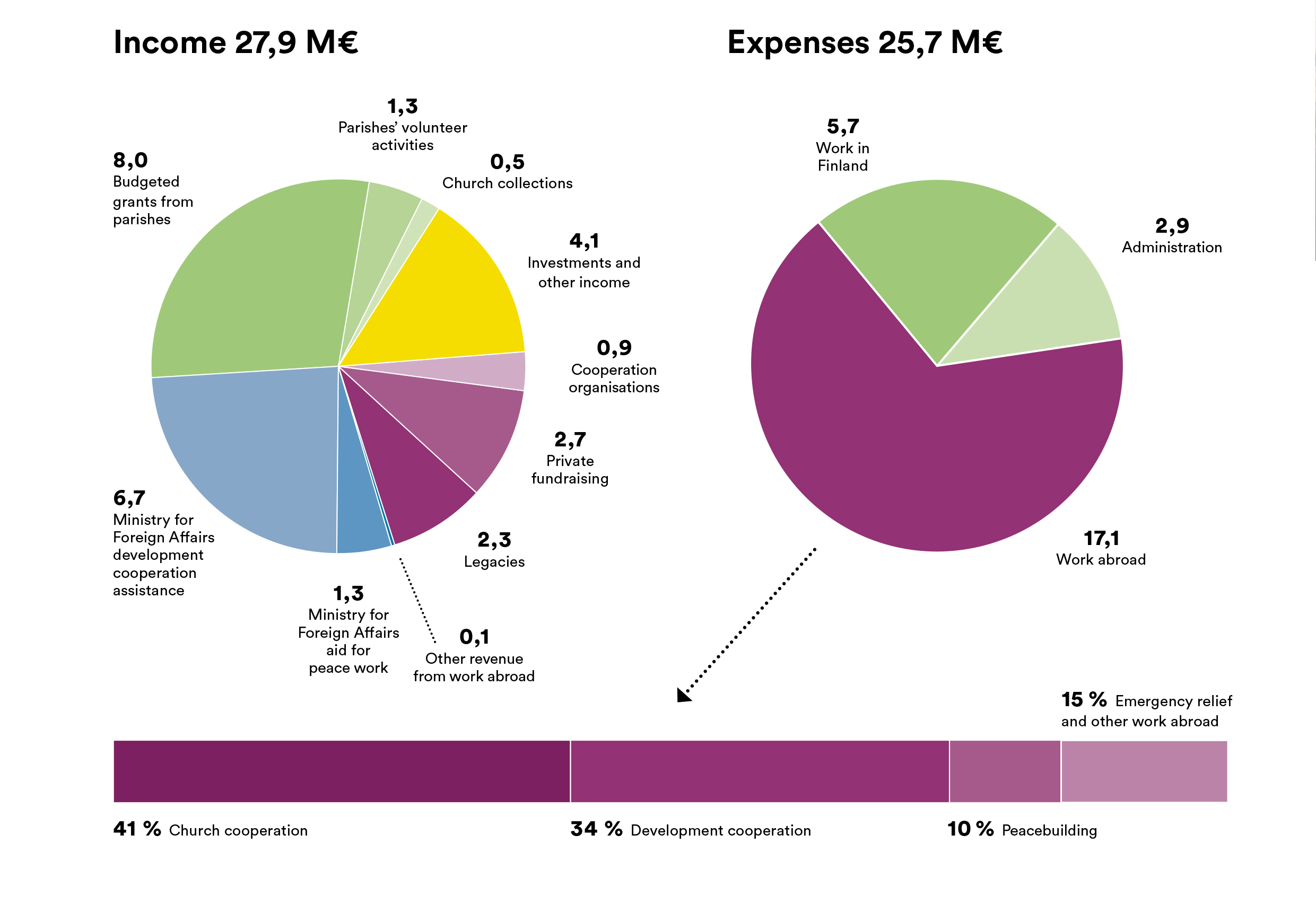 At the end of 2021 Felm had 169 employees, 102 working at home, and 67 abroad. In addition, almost 900 employees of local partners worked on projects supported by Felm.