Rifat Odeh Kassis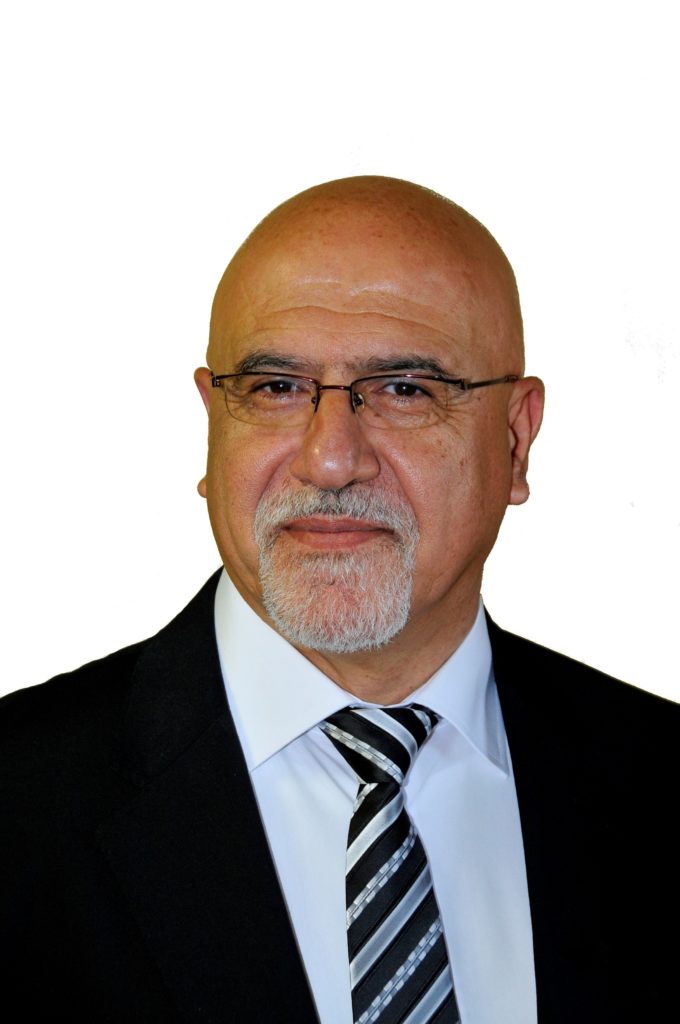 Rifat Odeh Kassis a Christian from Palestine, has over 30 years of experience working and volunteering in different areas and countries specifically Palestine and the Middle East, Chechnya and the Northern Caucasus, Central Asia and Europe and in different fields, particularly human rights, development and advocacy.
He worked for several ecumenical agencies like the YMCA in Palestine, ICCO and Kirk in Actie (The Netherlands), Christian Aid (UK) and Dan Church Aid (Denmark). He also worked for the WCC in Geneva as the director of the Ecumenical Accompaniment Program in Palestine and Israel (EAPPI), and a special advisor for the WCC General Secretary Special on the Middle East. He also worked with the Syrian refugees as the Country Representative of the Lutheran World Federation in Jordan.
He was the initiator and founder of the YMCA/YWCA Joint Advocacy Initiative (JAI) and the Olive Tree Campaign. He is also the founder of of DCI-Palestine; the only child rights organization there and was elected President for the Global movement in Geneva for two terms. Together with four other colleagues he founded the Alternative Tourism Group (ATG), focused on justice tourism to Palestine. He also had helped establish ARD/Denal, an organization in Chechnya that provides rehabilitation services to children injured and traumatized during the war there. Furthermore, He was the driving force and co-author of the Kairos Palestine document, and has been the General Coordinator of Kairos Palestine since its inception.
He is an author and published numerous articles on a wide range of topics and two books "Palestine: A Bleeding Wound in the World's Conscience" and "Kairos for Palestine" in addition he had contributed to 16 different books in different languages. He has frequently been invited to speak at conferences.
In July 2015, Kassis, along with other international experts and consultants, founded GRIP Consulting, a firm specialized in coaching and developing organizations.
Rev Dr. Kenneth Mtata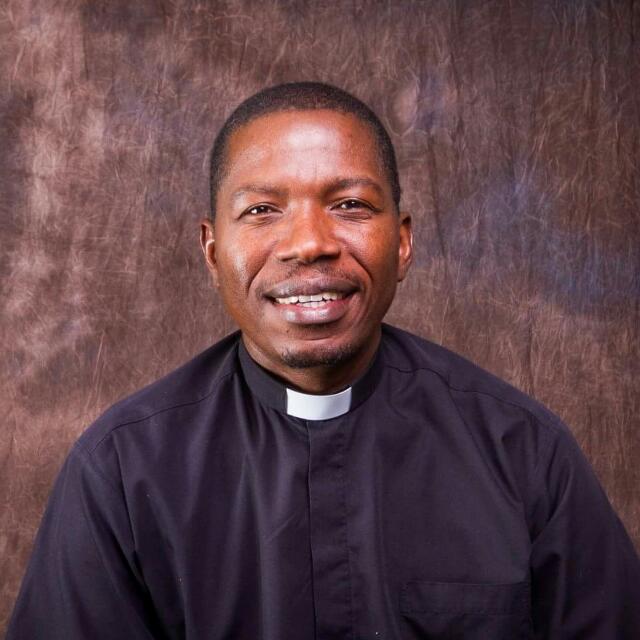 Rev Dr. Kenneth Mtata has served as the General Secretary of the Zimbabwe Council of Churches since September 2016. Until September 2016, he worked for seven years in Germany and Switzerland with International Faith-Based organizations in the area of Religion and Sustainable Development and Theological Research.
From 2010 to 2016, he worked as the Study Secretary for Lutheran Theology and Practice at the Lutheran World Federation, in Geneva and in Switzerland he worked on the program of Religion and Development and on Hermeneutics for social transformation.
Rev Dr. Kenneth Mtata studied and did apprenticeship in automobile electrics and worked in the automobile industry from 1992 to 1998. He did Theological education at the University of KwaZulu-Natal (UKZN) in Pietermaritzburg in South Africa (1999–2001). Rev Dr. Mtata was ordained and served as a pastor of the Evangelical Lutheran Church in Zimbabwe in Kwekwe Parish, Midlands in Zimbabwe (2002–2004).
He completed master's in theology at the University of KwaZulu Natal and spent some time at VrijeUniversiteit Amsterdam and Humboldt University (2004–2005). Furthermore, Rev Dr. Mtata pursued Doctoral studies (2005–2009) at the University of KwaZulu-Natal in South Africa and spent a year at the Humboldt University in Berlin, Germany.
He is specialised in anthropological readings of biblical literature (Concept of Space and Place in the Gospel of John). Moreover, he has post-doctoral fellowship at the UKZN and the FachhochschulefürInterkulturelleTheologieHermannsburg (2009—2010). During his stay in Geneva, he did a Master of Arts in Public Policy Management at the Hertie School of Governance in Berlin, Germany (2012—2014). Rev Dr. Mtata has widely published in Biblical hermeneutics and Religion and Development. He is married to Tsitsidzashe Mtata with two children, Anotidashe (Ano) (17) and Tomiranashe Jonathan (Toto) (13).
Elina Vuola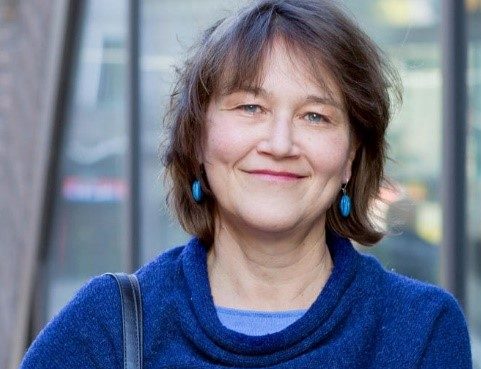 Elina Vuola (born 1960 in Kankaanpää, Finland) is Professor of Global Christianity and Dialogue of Religions at the Faculty of Theology, University of Helsinki. In 2013-2017 she was Academy Professor of the Academy of Finland at the Faculty of Theology. Professor Vuola has also served as professor of Latin American studies (Department of World Cultures, University of Helsinki, 2008-11), university lecturer of missiology (Faculty of Theology, 2011-12) and gender studies (Department of Gender Studies, 2007) as well as in the following full-time research positions: Academy Research Fellow (Academy of Finland, 2002-07), Research Associate and Visiting Lecturer (Women´s Studies in Religion Program, Harvard Divinity School, USA, 2002-03), post-doctoral research fellow (Academy of Finland, 2998-2001) and doctoral researcher (Academy of Finland, 1991-94).
She is adjunct professor (docent) in Philosophy of Religion and Theological Ethics and Gender Studies at the University of Helsinki and at the Åbo Akademi University in Finland.
Besides Harvard, Professor Vuola has been a visiting researcher at the Department of Religious Studies at Northwerstern University (2014-15 and Departamento Ecuménico de Investigaciones (San José, Costa Rica, 1991-93 and 1999-2000) and at the Chicago Theological Seminary (Chicago, USA, 1991).
Before the current research project, she has been the responsible director of three research projects: Conflicts over Resources and Representations. Environmental and Human Rights Struggles in Nicaragua (Academy of Finland, 2000-03); Gender, Body, and Ethics in Late Christian Culture and Theology (Academy of Finland, 2002-05); and Women, Indians, Poor? The Construction of Gender in Latin America from the Perspective of Intersectionality (University of Helsinki, 2008-10).
Professor Vuola is a board member of the doctoral school of Theology and Religious Studies of the University of Helsinki since 2013. She also was a board member of the doctoral school of Gender, Culture and Society, 2013-2014). Outside the academic world, she served two terms as the spokesperson of Kepa (2012-15), the umbrella organization of over 300 Finnish non-governmental organizations working with issues of global development and social justice, and as a columnist at the weekly journal Suomen Kuvalehti (1997-99 and again 2013- ). She was the spokesperson of Helsinki Association of Women Researchers (2006-08) and The Finnish Association of Women´s Studies, Suomen Naistutkimuksen Seura, 1998-99).
Revd. Satu Kantola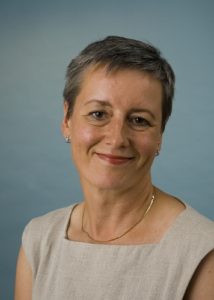 Director, Department for Mission Education and Resources
Satu Kantola is FELM´s director for domestic activities and fundraising in Finnish Lutheran parishes.
She is a Master of Theology and a pastor of the Finnish Evangelical-Lutheran Church and has been working both in parishes and church related organizations both in Finland and Great Britain. Before beginning her work in FELM, she was working mainly in the field of education in the Church Resources Agency. She has been a member of many committees and working groups in the Church plus chairperson of some education-related organizations both in Finland and Europe. She has also translated theological literature from English to Finnish.
Mari Parkkinen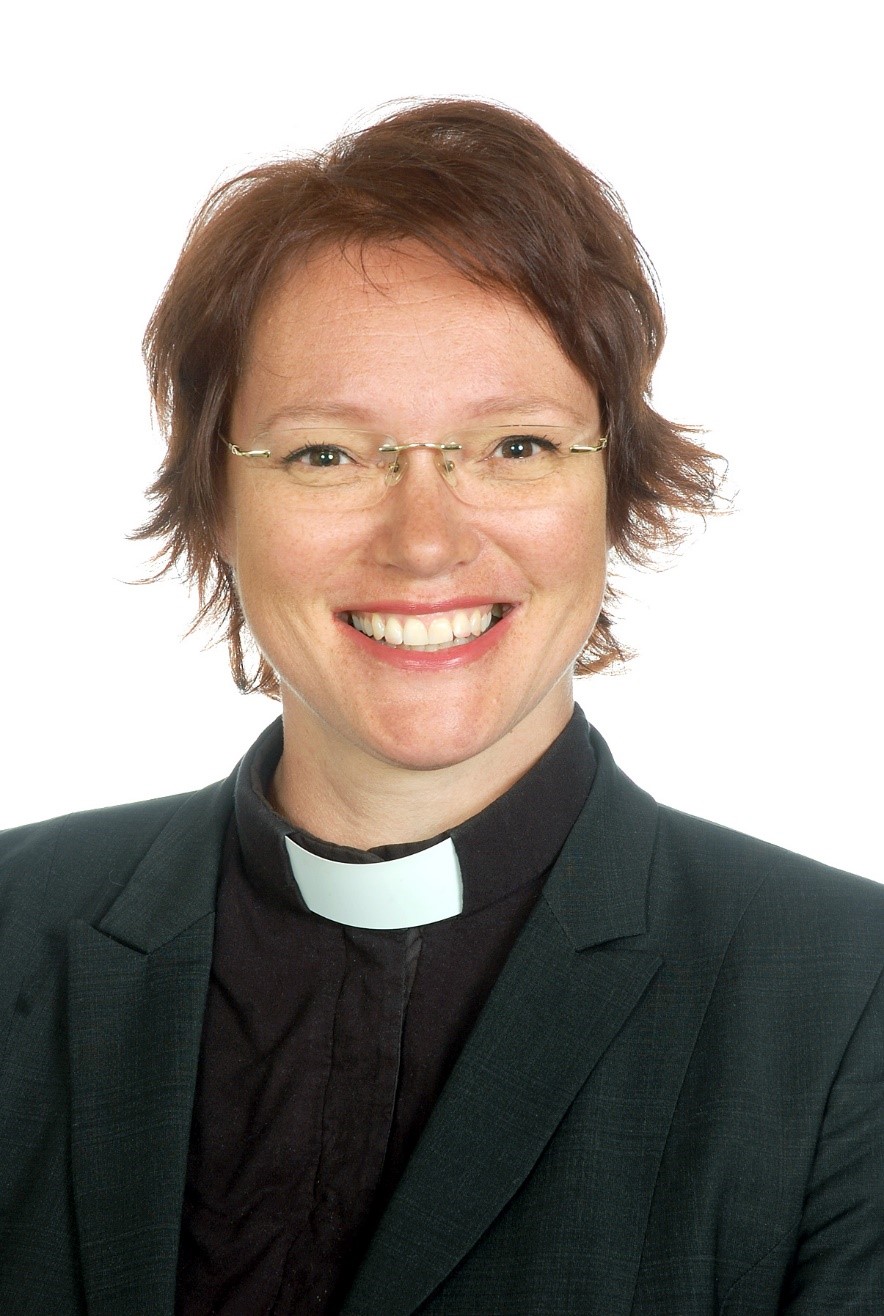 Junior Researcher at the University of Eastern Finland, School of Theology. PhD Candidate, Pastor.
Research interests: Church related personal coping and Spirituality in the midst of political conflict
Mari Parkkinen has lived and worked in Central-America and Israel-Palestine. Before the calling for ministry, she worked as a journalist with special interest in developing countries.
Irja Askola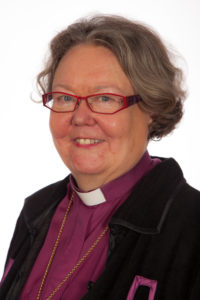 Bishop Emerita Irja Askola, Dr. of Theology h.c. was the first female Bishop in Finland. She started her theological studies at the University of Helsinki 1971 and continued them as an academic research assistant until 1981. She graduated as Master of Theology in 1975, and was ordained as a pastor in 1988, among the first female pastors.
Askola has worked as an executive secretary for the Conference of European Churches, based in Geneva, Switzerland from 1991 to 1999. She was involved in reconciliation processes and resource sharing policies, especially in Central and Eastern Europe. She has studied in Germany, Chicago/USA and Tanzania. She has written several poem books and articles, dealing with women's issues, justice and equality.
Outi Hänninen

Pastor at Evangelical Lutheran Church of Finland,A severe sporty pastor and theologian working with disabled people and community building. My job is to encourage and hearten people. I want to believe that we can build a better world, piece by piece. Helping each other and taking action is essential. We all can do that! I work hard, together with so many, toward a more human society.
Andrés Alba

Andrés Alba is an advisor to the Country Program of the Swedish Church in Colombia. Member of the Evangelical Lutheran Church of Colombia, IELCO. He has coordinated and led initiatives for peace building, promotion and defense of the rights of Churches and Faith Based Organizations; He was Technical Secretary and representative of the Interchurch Dialogue for Peace, DiPaz, facing Table of Conversations between the National Government of Colombia and the FARC-EP. Theologian of the Latin Bible University, UBL (San José, Costa Rica); Master in Theology of the Javeriana University of Colombia.
Rolf Steffansson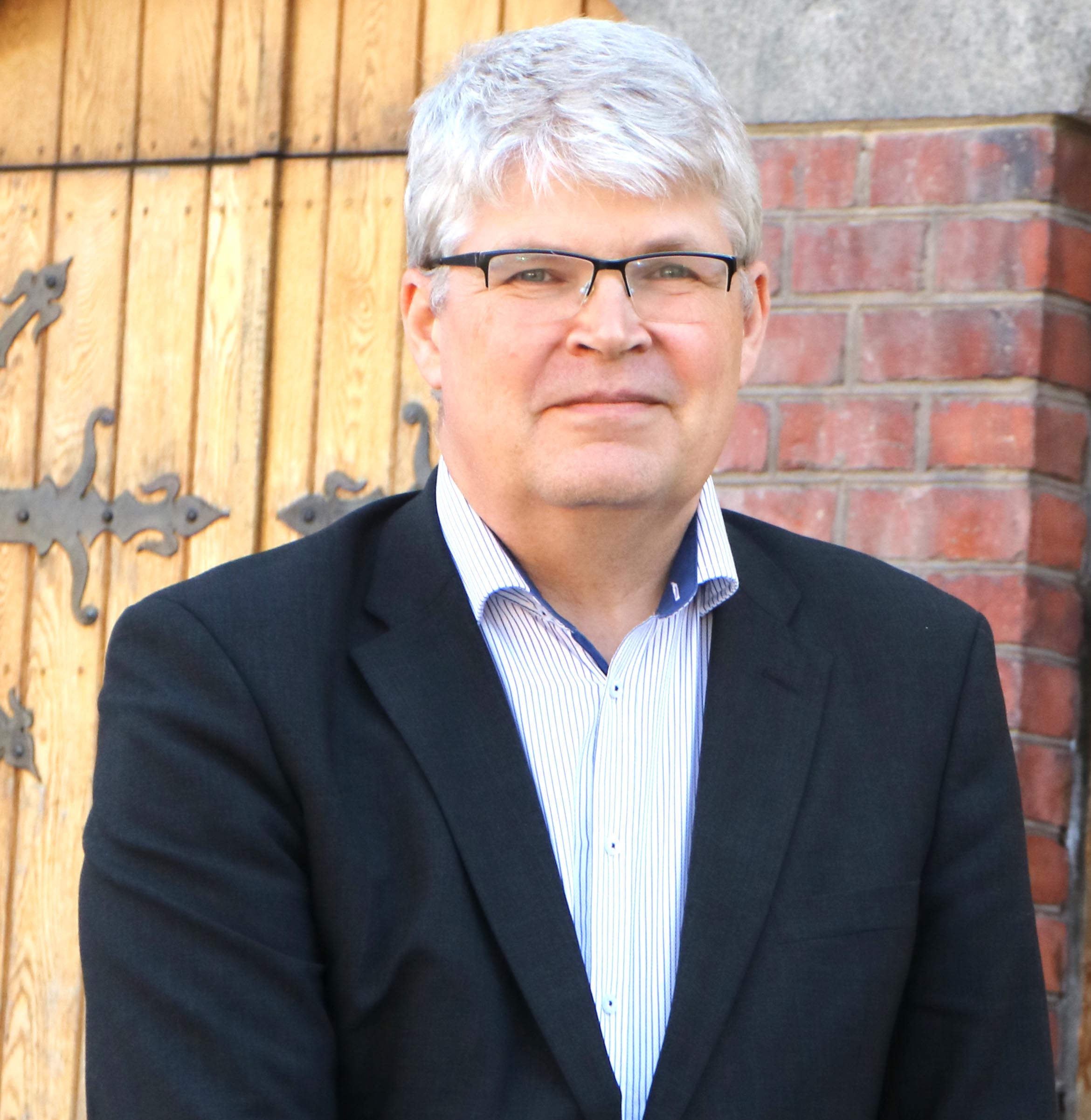 Rolf Steffansson is the Felm Executive Director. He has 20 years' experience of accompanying churches, institutions and non-governmental organizations in sharing the good news of the gospel, defending human rights and dignity, promoting social and economic justice and working for peace and reconciliation. Rev. Steffansson has previously worked in Tanzania as a congregational pastor and as a program director of Felm. He has a Master's degree in Theology from the Åbo academy university.
Nigussu Legesse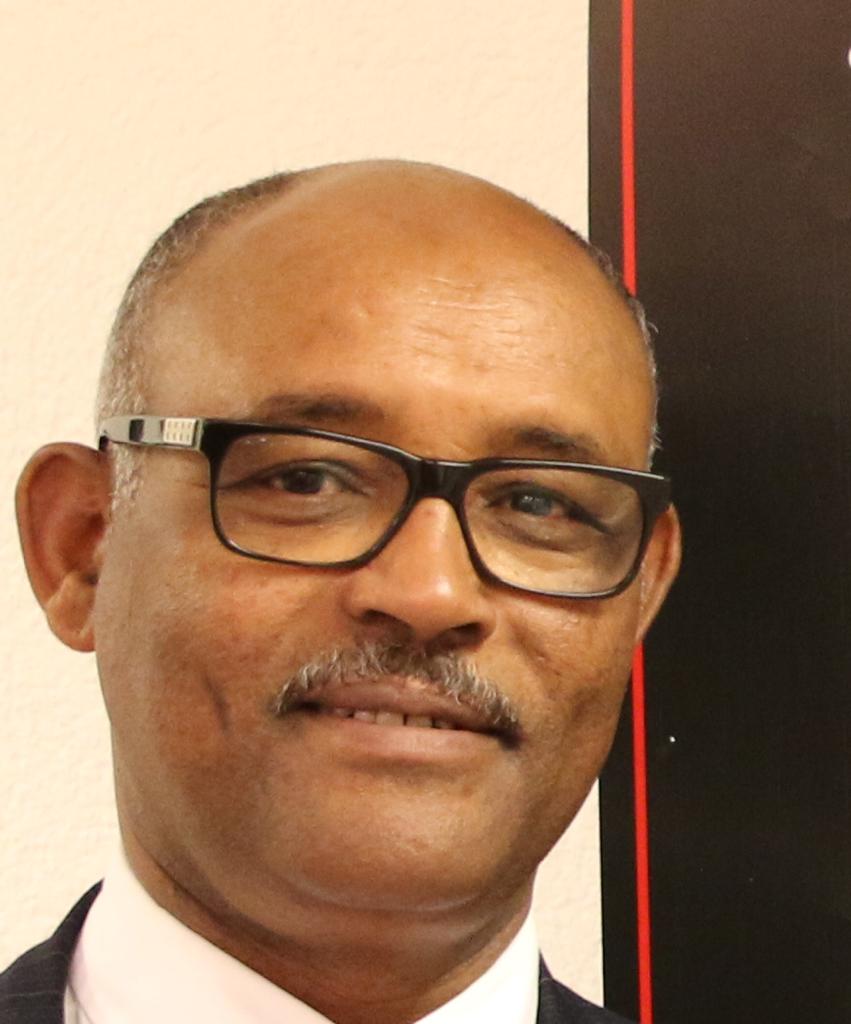 Nigussu Legesse serves at the World Council of Churches (WCC) as a programme Executive for peace building and reconciliation in Africa, mainly focussing on South Sudan, Sudan, Burundi, Democratic Republic of the Congo, Eritrea and Ethiopia. He also serves as a convenor for the Africa staff group. He is the chairperson for the European hub for South Sudan, coordinating the European partners of South Sudan. During his career, he has served as executive secretary for Africa of the WCC (2009-2013), Commissioner in Development and Inter Church Aid Commission of the Ethiopian Orthodox Church (2003-2008) and as a team leader for NEK International consultancy firm (2000-2002).
Moreover, Mr. Legesse has worked as a Senior Project Adviser for United Nations Office for Project Services (UNOPS, 1997-199), as a Project coordinator for the Natural Resources Institute of the University of Greenwich, UK (1996-1997). He served as a Programme Adviser at UNDP Mozambique (1994-1995), as a Programme Coordinator for World Vision International's Mozambique and Rehabilitation Programme (1993-1994). He has worked as a researcher at the Scottish Crop Research Institute (SCRI, Dundee 1991-1992).