Although Nepal has officially ended Haliya slavery system, freed Haliyas have continued facing discrimination and have not realized full sense of freedom. Through an innovative mobile app, an EU-funded project created positive change in the lives of freed Haliyas. The project was completed in 2023.
Who are Haliyas?
The term Haliya refers to a person who is an agricultural bonded labourer in Nepal. Traditionally, they have worked on another person's land, in a slave-like conditions with little or no pay. The Haliya system has been particularly ripe in the farwestern parts of Nepal.
In 2008, the Haliya system was officially abolished by the Nepalese government. Yet, freed Haliyas continued to be discriminated in the social structure and they were not able to enjoy participation in democratic processes.
The new 2015 Nepali constitution and recently implemented federal structure in the country have opened a window of fruitful advocacy opportunities for freed Haliyas, as well as other discriminated groups.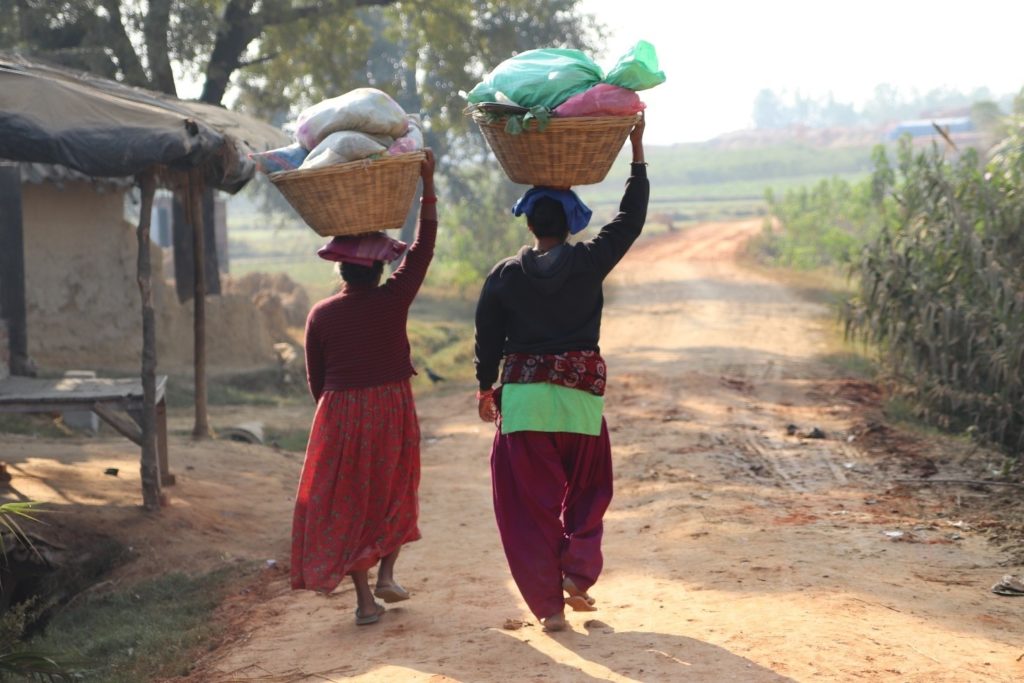 What was project ADHICAR?
Enhancing Dignified Life of freed Haliyas through Collective Advocacy and Human Rights Campaign for Democratic Political Participation in Nepal (ADHICAR) was a three-year project funded by the European Union. The project was completed in 2023.
In the project, four organizations – two European and two Nepali – partnered up to contribute to the joint efforts to combat discrimination of various disadvantaged groups in Nepal – namely freed Haliyas, ex-bonded labour, including persons with disabilities and women.
The project produced verified data about the economic, social and cultural rights situation of freed Haliyas, female Haliyas who face double burden of discrimination, and people with disabilities. This data was gathered trough an innovative mobile app and published in Yearbook reports to highlight the findings. The latest report was published in March 2023, and it can be accessed here.
The information gathered was  used to advocate for freed Haliyas' rights and entitlements. The project strengthened the voices of the civil society and empowered freed Haliyas to do evidence-based advocacy to fight for a more inclusive and plural civil society.
The project builded on local ownership, and aligned with the objectives of local authorities, supporting and building the capacity of the local government structures. Main activities of the project took place in Sudurpashchim Pradesh province in Nepal, in five different districts, covering 10 municipalities and 5 rural municipalities.
District     
Municipality
Dadeldhura district
Amargadhi Municipality

Navduraga Rural Municipality

Parshuram Municipality

Baitadi district
Dashrath Chand Municipality

Patan Municipality

Dogada Kedar R. Municipality                                                              Surnaya Rural Municipality

Doti district
Jorayal Rural Municipality

Shikhar Municipality

Sail Rural Municipality

Bajhang district
Jayaprithivi Municipality

Thalara Rural Municipality

Kanchanpur district
Suklaphanta Municipality

Krishanpur Municipality

Bhimdatta Municipality
Partners and funding
The project was funded by the European Union through the European Instrument for Democracy and Human Rights (EIDHR). The project was implemented by a consortium of four organisations: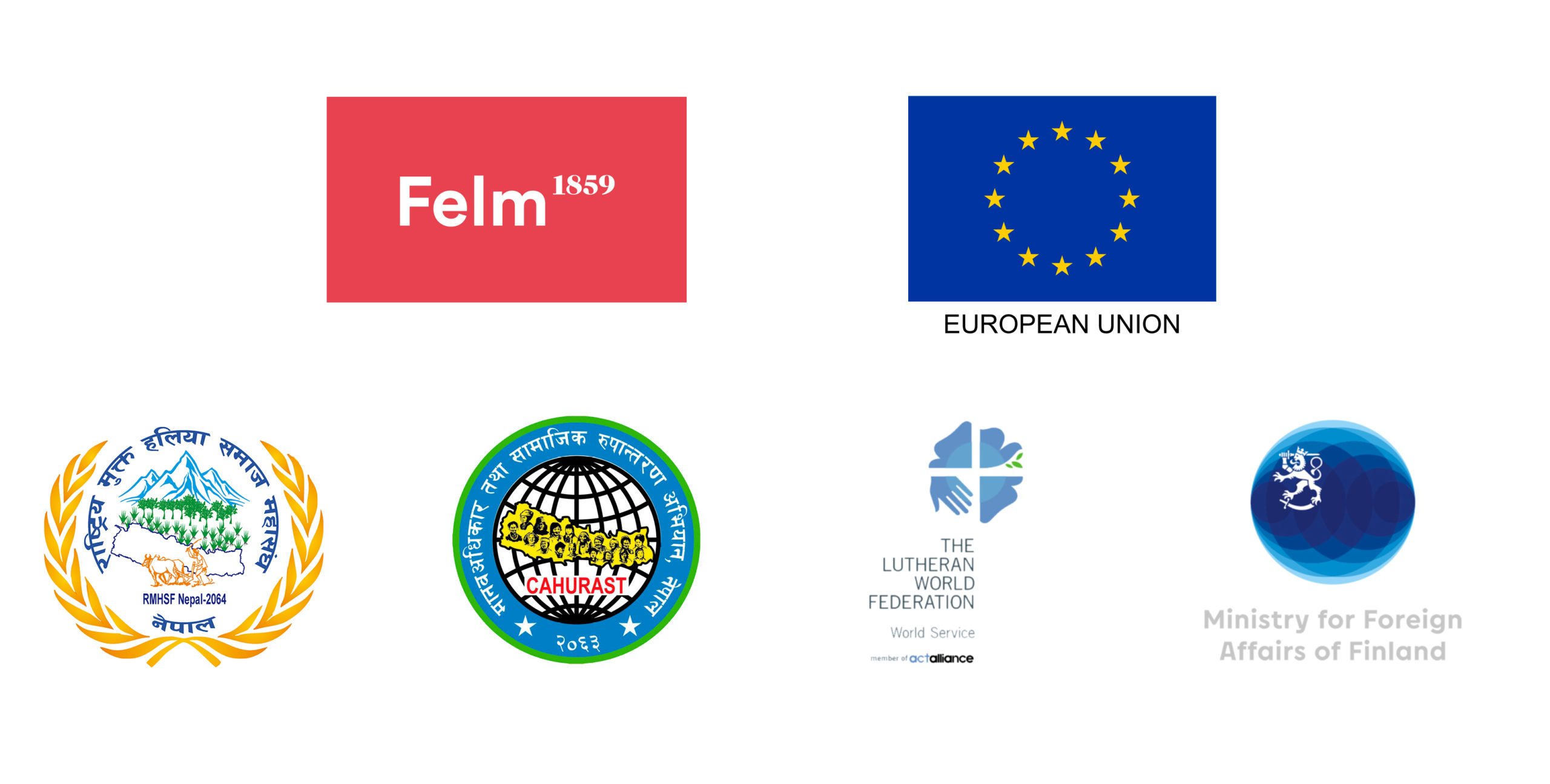 This website has been produced with the financial assistance of the European Union. The contents of this website are the sole responsibility of the project partners and can in no way be taken to reflect the views of the European Union.